Sometimes what is important is what is not seen
The thermal isolation is a fundamental part for the comfort of our house. Good insulation prevents the cold from entering in winter and protects us from the heat in summer. Moreover, a well insulated and sustainable energy house will reduce the consumption of electricity and gas, achieving significant savings in our bills of more than 30%.
Whether you have a new project or you want to correct a deficient insulation, ATERKI can advise you on how to choose the best material at the best price and, if possible, WITHOUT WORKS.
What is the best insulation material?

In order to compare the insulation capacity of the different materials on the market, we must look at the thermal conductivity value λ (W/mK). The lower the value of λ the higher the resistance to heat transfer, therefore the better the insulating properties.
How do I choose the right type of insulation?

In order to select the right insulator for our case, we should NOT only look at the thermal conductivity value λ.  We must take into account other considerations, such as: humidity that may damage our insulation, simple installation, minimum thickness, durability, installation area, etc.
Projected insulation: A good choice

At ATERKI we are specialists in the design of thermal insulation. Due to its speed of installation, adaptability to all types of geometries and surfaces and its excellent properties. We achieve continuous insulation, without joints or thermal bridges. Both sprayed polyurethane foam and cork or rock wool mortar projection are excellent options. The injection and insufflation of materials for filling cavities in the air chamber are solutions that also allow us to insulate quickly and WITHOUT WORKS.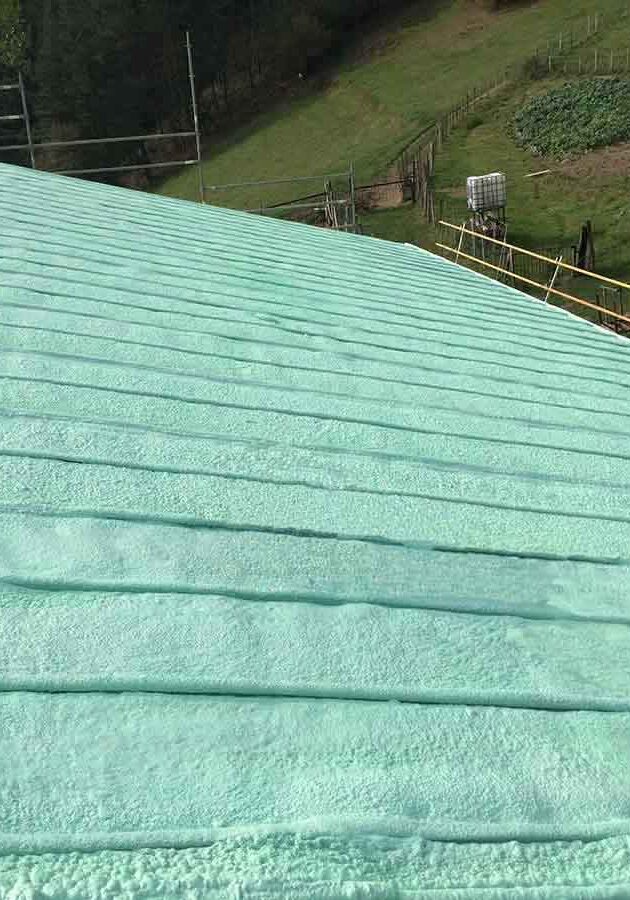 Trabajos realizados

A continuación os mostraremos algunos de nuestros proyectos con Aislamiento térmico.