Solve once and for all the water leakages and enjoy your terrace again
The terraces, being outdoors, suffer a greater deterioration than other parts of the house.  Sudden changes in temperature and the effect of the sun and rain often cause water leakages to appear.
To make your terrace waterproof, in addition to the horizontal surface, you should pay great attention to elements such as walls, railings, drainage ends and any other critical point through which water can filter.
What is the best waterproofing system for my terrace?

It depends on many factors. ATERKI, with more than 25 years experience in the sector, will study your case and propose a solution in accordance with your needs, as NO TWO TERRACES ARE THE SAME. Trust in a company specialized in professional solution WITHOUT WORKS.

 
Decorative finishes:

What finishing do you want for your terrace? A ceramic finishing? A finishing in resin in some special colour? Floating tiles? We are at your disposal to make your terrace become an important and shiny place in your home again.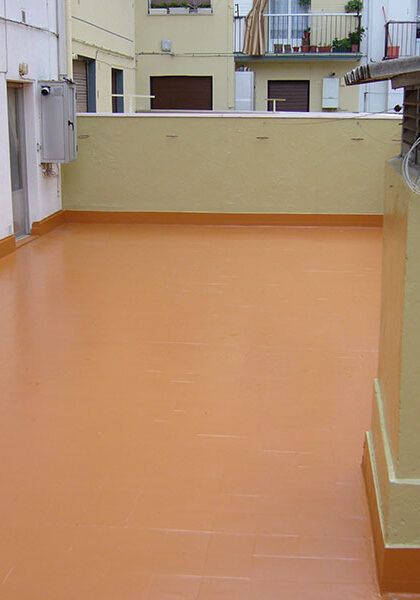 Trabajos realizados

A continuación os mostraremos algunos de nuestros proyectos de Terrazas