FIREPROOFING. What is it?
Fireproofing is the process by which a construction element is coated to increase its fire resistance capacity.
Sometimes it is necessary to reinforce the safety of concrete or metal structures against potential fire risks. In the event of a fire, these elements must resist a time established by current regulations that will allow us to safely evacuate the building before a possible collapse.
What materials can I fireproof with?

There are several products that allow us to clad structures and provide them with fire resistance. On the one hand we have  rock wool or permita-vermiculite projected mortars. Intumescent paints are also widely used. Finally, we can choose to cover beams or pillars with a fireproof plate in a similar way to drywall or plasterboard systems.
What thickness of fireproof mortar do I need?

They adapt to all types of surfaces Sometimes it is necessary to reinforce them with a metal rib mesh (preferably on wooden surfaces).

The thickness varies between 2 and 5 cm and depends on the fire resistance required in the project. The mortar can be smoothed in although it always has a rough finish. Once dry it is possible to apply a paint to obtain a different colour finish. Do not hesitate to contact us to resolve any doubts.
How do you measure the fire resistance of a material?

The fire resistance of a material (EI) is measured in minutes. In the European Union this scale is standardised as follows: 15, 20, 30, 45, 60, 90, 120, 180, 240 and 360. In the case of a load-bearing structural element, this is called the load-bearing capacity. For example: A load-bearing wall, beams, columns, slabs, etc. Therefore in our project we will see that the beams and columns must comply with, for example, an EI 90.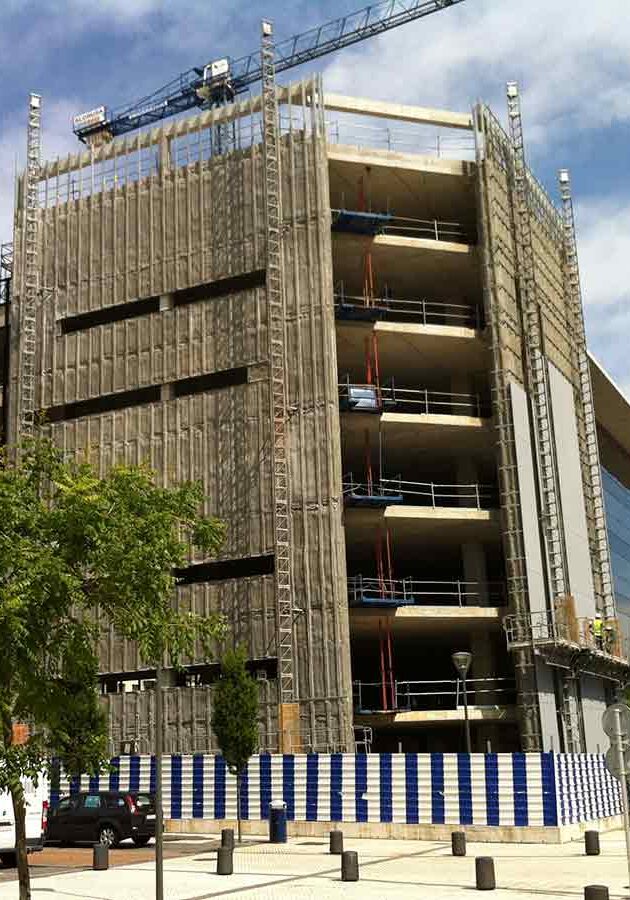 Trabajos realizados

A continuación os mostraremos algunos de nuestros proyectos de frente al fuego.