Prevent water from leaking into your hands
The waterproofing of swimming pools and tanks is a highly specialised type of work which, if not tackled correctly from the outset, can lead to costly repairs and a high cost in terms of drinking water.
ATERKI will advise you from the conception to the execution, so that your swimming pool looks great every summer, not a drop escapes, and you save on your bill. If you have a drinking water cistern or a pool that is leaking, we have the solution.
 What is the best product or system for waterproofing my pool?

We believe, without a doubt, that our ATKCOAT polyurea product is the material you are looking for. As it is a projected material, polyurea adapts to all types of surface. Waterproofing rounded pools, with stairs, whatever the shape of the pool is, is not a problem for us.  Suitable for contact with drinking water and highly resistant to salt water from the sea.

 
I want to renovate a mosaic tiles pool without building work:  

ATKCOAT polyurea adapts to a multitude of supports. We can apply it to concrete pools, on fibreglass or even directly on the stoneware. This way we avoid costly construction work. All in record time and price.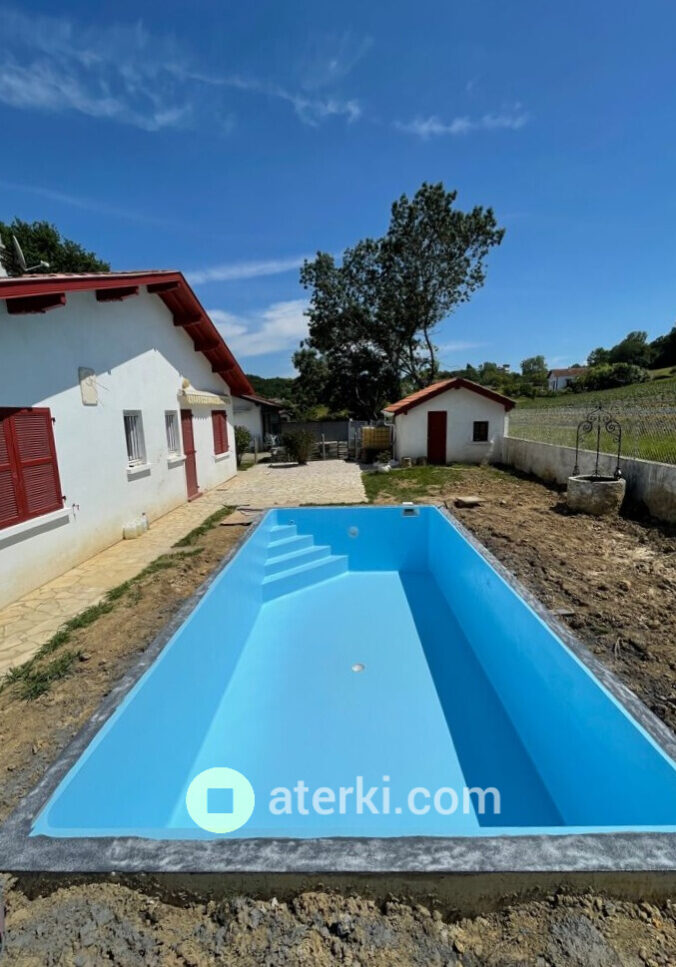 Trabajos realizados

A continuación os mostraremos algunos de nuestros proyectos de piscinas y depósitos