Polyurethane in our lives
Texto Presentación  Polyurethane is a versatile, safe and economical material with a growing list of applications. Many of us sleep on visco-elastic polyurethane mattresses, wearing imitation natural leather jackets made of polyurethane. We can find it in the aeronautical and automobile industry, as insulation in refrigerators and freezers, in the form of an adhesive or coating, in the soles of sports shoes and as thermal insulation in construction.
Why insulate my house with polyurethane foam?

Due to its low coefficient of thermal conductivity the foam has excellent insulating properties. With polyurethane foam we achieve high thermal resistance with a minimum thickness. If we also add to this the speed with which it can be installed, its great durability and waterproofing properties, polyurethane foam is one of the most widely used insulating materials.
Myths and hoaxes about PUR foam

The polyurethane foam projected in-situ is the result of the reaction of two chemical components (isocyanate and polyol). The result is a safe, innocuous and inert material for human beings. The formation reaction is very fast and the operators have to wear the regulatory protections and personal protective equipment to avoid prolonged expositions to its two reagents.

As far as the emission of volatile organic compounds (VOC) is concerned, studies show that polyurethane foam does not emit compounds harmful to humans. In fact, the values were much lower than other polymers and insulators used in construction, 100 times below the limits allowed in the EU.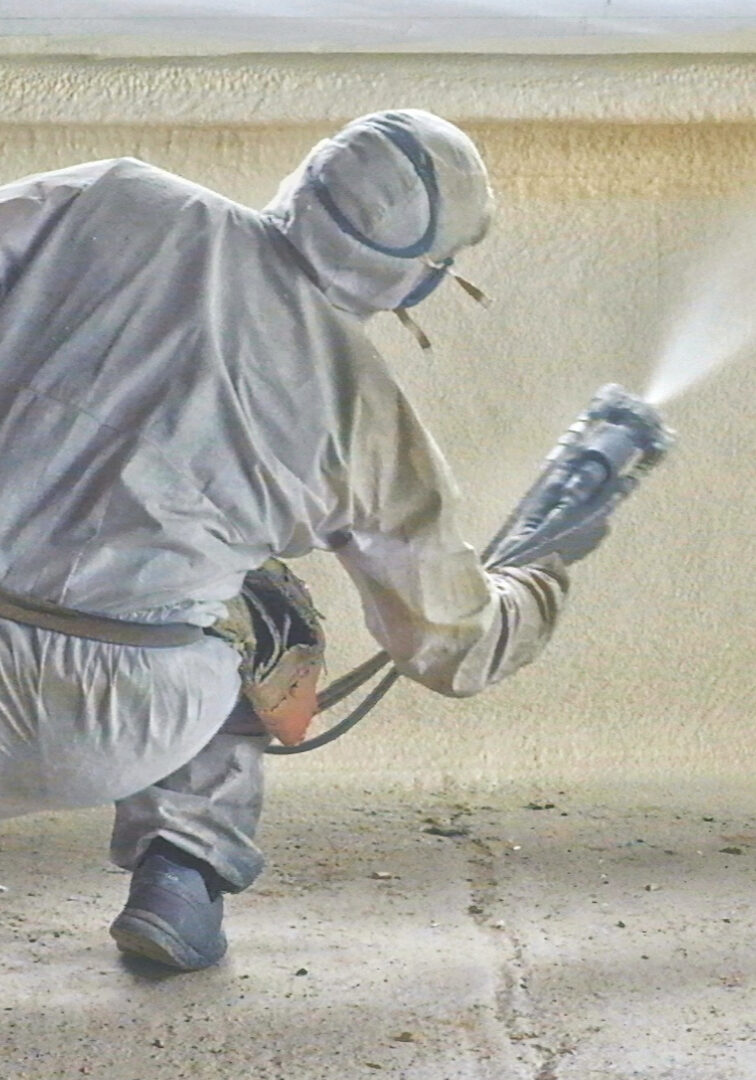 Trabajos realizados

A continuación os mostraremos algunos de nuestros proyectos con Espuma de Poliuretano.