Begin the rehabilitation of your house through the roof
Roofs and covers are the first shields that protect us from water and sudden changes in temperature.   For this reason and with the passage of time, they deteriorate and end up causing problems of leaks and filtrations.
Furthermore, if we have a roof with insufficient thermal insulation, .we will lose a lot of heat through it and our heating costs will be very high.  Nor will we have thermal comfort in our home and we will be very hot in summer and very cold in winter.
How can I solve the leaks in the cover or roof?

The solution depends on the type of roof you have. There are flat or sloping ones. They can also be finished with tiles, metal or fibre cement. The best option is to contact us so that we can advise you on the best option.

 
Restoration of roofs without building work: 

Aterki systems are designed to enable roof restorations without having to change them. Moreover, as our intervention is on the roof, the activity inside can be carried out without any problem.  Our ATKCOAT polyurea product can be applied to concrete, metal sheets, fibre cement, tiles, deteriorated asphalt sheets, etc.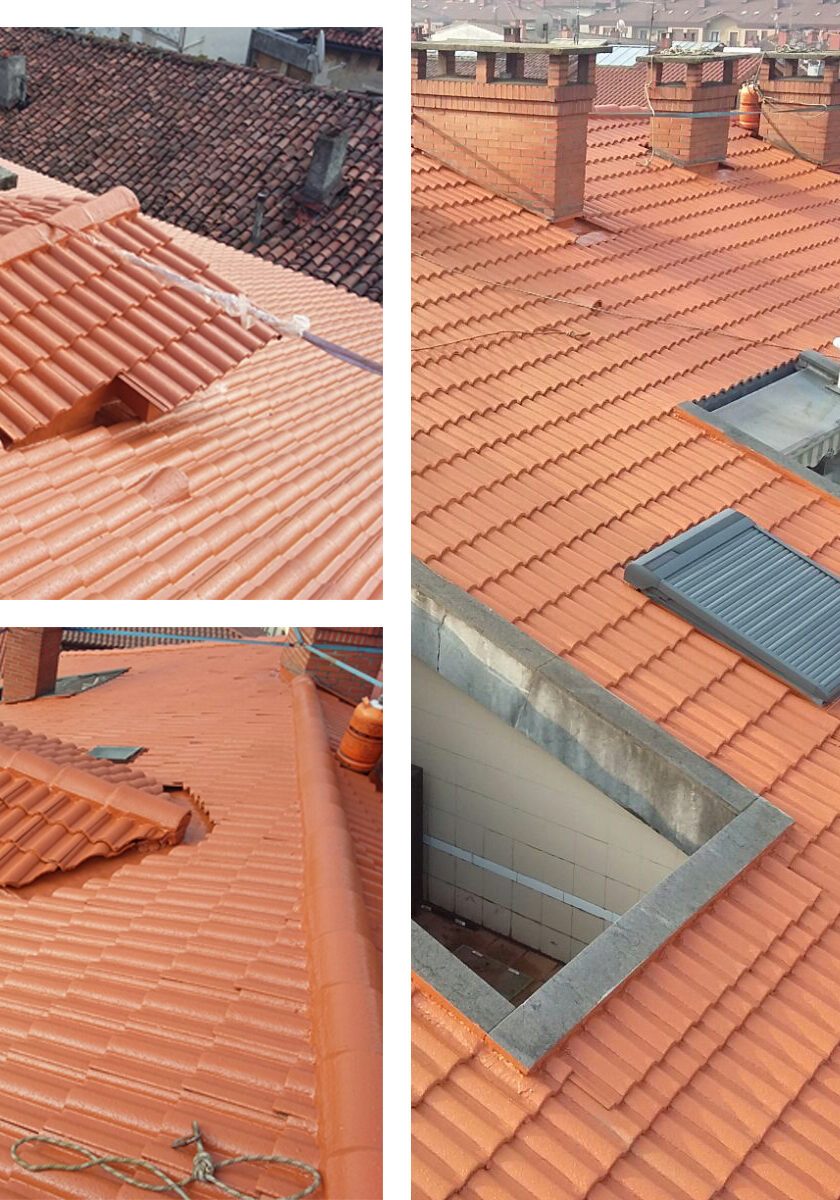 Write to us and tell us your case
Trabajos realizados

A continuación os mostraremos algunos de nuestros proyectos de cubiertas y tejados